Here is where we spotlight upcoming releases we are eagerly anticipating.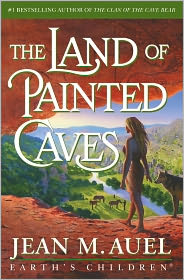 The Land of Painted Caves by Jean Auel
Synopsis
The highly anticipated sixth book of Jean Auel's Earth's Children® series, THE LAND OF PAINTED CAVES, is the culmination fans have been waiting for. Continuing the story of Ayla and Jondalar, Auel combines her brilliant narrative skills and appealing characters with a remarkable re-creation of the way life was lived more than 25,000 years ago. THE LAND OF PAINTED CAVES is an exquisite achievement by one of the world's most beloved authors.